Eweka Review
Eweka is an Internet service provider, based in Alkmaar, Netherlands. The company was founded in 2001 and specializes in providing excellent Usenet access to end users all over the world. Presently, their service has over 125,000 newsgroups connections all over the world.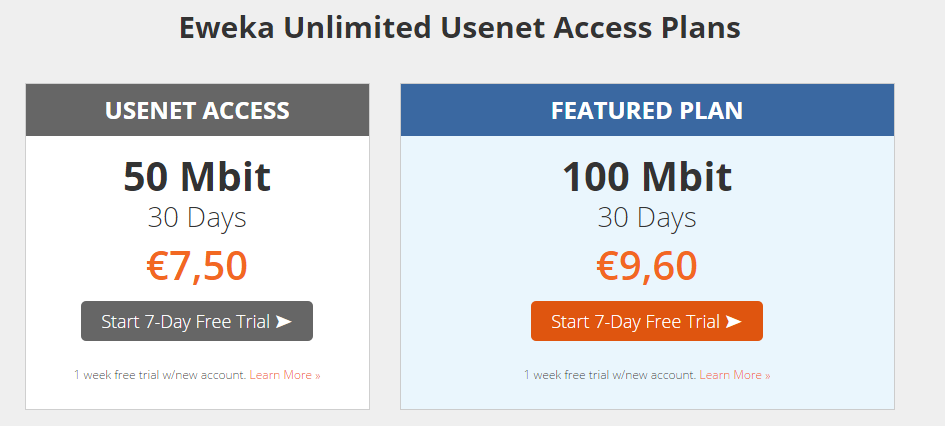 Pricing and Special Offers
Eweka uses a similar method as all other Dutch Usenet providers do by providing newsgroup plans depending on speed. They have two basic plans. The first plan is a 50 Mbit plan. For people who need a faster connection and also they have a 100 Mbit plan. No matter which of the plan you subscribe for, all Eweka subscribers gain access to 2, 500+ days of binary retention in 100, 000+ newsgroups.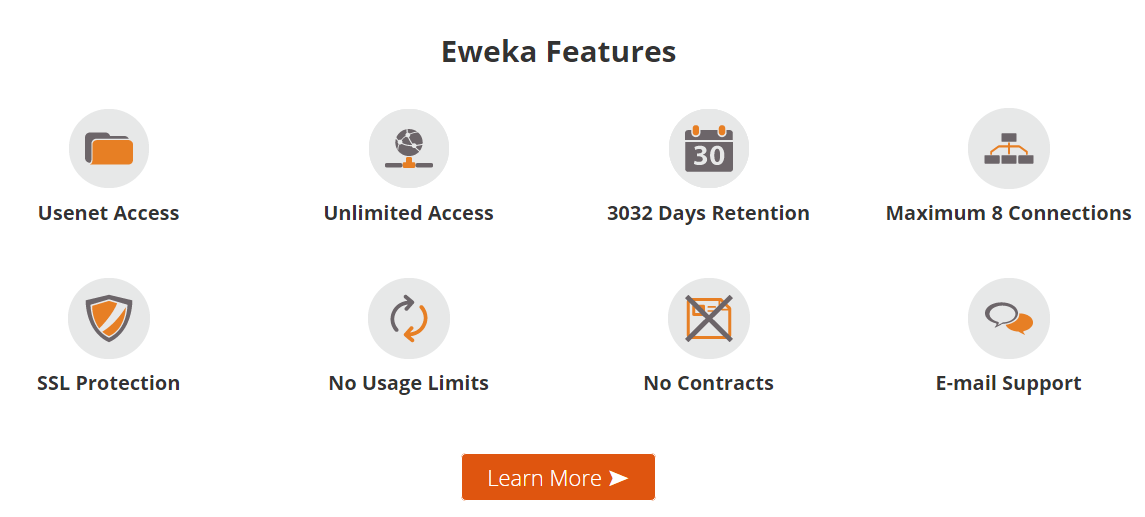 Binary Retention
Presently, Eweka has 2072 days of binary retention (Usenet Reviews retention statistics are updated every night) with over 10 years of text retention. Probably we have discovered that more importantly than binary retention that Usenet binary are not subject to the similar procedure of DMCA auto deletion, therefore making article completion better.
Binary Retention
Eweka offers 2, 500+ days of binary retention all over 125,000+ newsgroups. Retention keeps growing every day. With 99 .5% completion, the service is very dependable.
Speed
Speed is limited to 40 Mbps, which is less than Eweka. They give you unlimited Usenet download up to 50 Mbps on all accounts. With the option to upgrade to a 100 Mbit account. The upgrade is free for people who register directly on our website. If you like high speed, then Eweka is the best option you have got.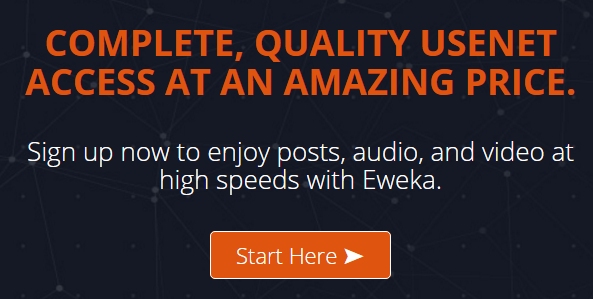 Connections
Eweka has up to 8 connections with their plans. Not to be compared with other carriers giving you 50+ connections. Connections are usually for promotion purposes. You just need to max ISP enough. Eweka can max 50-100 Mbps with 8 connections.
Security / Privacy
Eweka gives free 256-bit SSL encryption to all subscribers. We highly recommend having SSL through port 563 to help safeguard your level of privacy when downloading from newsgroups.
News Servers / Ports
Get connected to newsreader .eweka .nl for binary Usenet access choosing port 563 ( SSL ) or 119 ( standard ) . Eweka also offers newsreader .eweka .nl for reading text groups and upload .eweka .nl for posting to text newsgroups. Eweka also supports IPv6.

Support
Eweka provides some tech support options. The first is a live chat assistance center. You may also send them a ticket through their support page. Addition to their phone line on +31 (0) 72 8,500,777th

Conclusion
Eweka is our preferred Dutch Usenet carrier. Their binary retention is highly more than other providers operating in the region. I believe you will be extremely happy with their service. After the registration, you can then connect to Eweka from anywhere around the world. Thanks to the Eweka crew for giving our guests special discounts on their Mbit plan.